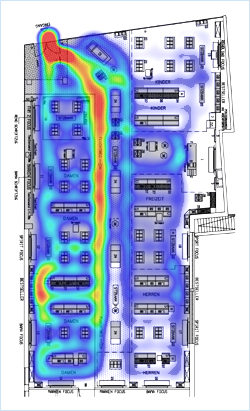 Tracking customer flow patterns
The path taken through a sales area determines which product a customer comes into contact with. An analyses of customer movement helps to expand customer order sizes and to effectively increase satisfaction amongst your shoppers and their conversion rates.
H-O-R develops software and service systems to analyse the behaviour of your customers and in-store communication with them.
The knowledge acquired in this way enables you to derive specific optimization measures for your sales area that will lead to an improvement in customer routing and hence to an increase in product contact rate.
Would you like to find out more on shopper research and the analyses potentials?
Click here